Wintermeeting Kasteel De Essenburgh
Hierden Saturday 19th of March 2016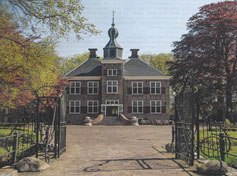 On special request of our friends Klaus and Elgin Gerdts from Cuxhaven we presents as early as in November our ideas about Wintermeeting. Were would be our Circle without on going plans for close by future! Wintermeeting takes place in a truly beautiful winterlandscape then on a stunning location.
We found Castle De Essenburgh nearby the old Hanseatic town of Harderwijk.
The meanprogram could be as following:                                                                     
17.00-18.00 hours:                    Arrival and check in at Kasteel De Essenburgh
18.00-19.00 hours:                    Happy hour in the lounge of Kasteel De Essenburgh
19.00-22.00 hours:                    Unfold plans Rally 2016 during dinner
                                                           (warm buffet Klein Essenburgh €25,- p.p.)
Overnight to Sunday               castle-or standaard room €70-€80 included breakfast
You can stay the night over if you like (we will for sure). Kasteel De Essenburgh has 6 authentic Castle rooms and 21 standard rooms in annex outbuilding near the castle.
Please let us know before 10th of December if you will enjoy Wintermeeting with dinner (and number of guests) or with dinner and overnight. We need that to block the castle and rooms as early as possible, because Kasteel De Essenburgh is much wanted for exceedingly affairs.
After we've made clusterbooking for the whole group against sharpest price, cancellating will be on own costs. 
Kindest regards, 
Arjen van Boekel & Joost van 't Hull,
Board Alcyone Circle